Transformational Tutor Training that Makes a Difference
Everything Tutors Need to Feel Safe, Skilled & Supported.
Shareable, Verified, Digital Credentials
Self-paced, Live & Blended Learning Options
Accredited Training for Tutors & Tutor Businesses
Live Drop-In Clinics 2x per month
Developed to grow your confidence as a tutor
What Makes QT Training Unique?
Qualified Tutor have spent years developing a comprehensive, accessible accredited training sequence for tutors.
We blend live and prerecorded original content to make sure that our courses are as enjoyable and 'sticky' as possible.
All our courses come with digital credentials to enable you to showcase your commitment to professional development.
Where should I start?
If you are just starting out as a tutor, we recommend the essentials:
Enhanced DBS
Level 2 Safeguarding Training
Then you can progress to the next stages of your tutoring with our CPD-Accredited Tutor course or our Level 3 in Education.
How do I complete my training?
Qualified Tutor know how important getting your credentials are, that's why we have developed our training to work with you. 
Our combination of self-paced learning, and live sessions enable you to dive in and complete each course in your own time, while accessing our live drop-in clinics held every other week. 
For the courses that require it, you will start with a live training with our accredited tutor trainers (such as our Safeguarding Level 2) and complete necessary further self-paced training and assessment to achieve your certification.
Should I become a member first?
Our training is open to all – there is no requirement to be a member to get started.
QT Members receive additional discounts on all Qualified Tutor Training, and they can access each unit within our training courses within their membership (certifications are an additional cost). This is one of the additional benefits of becoming a QT Member!
I feel much more confident in tutoring now. I've gained a lot of new valuable information and encouragement by hearing other people speak about truly important topics. Also, the atmosphere throughout the course was even better than I could have imagined! 10/10 would recommend it.
Maja Mierzwinska
Qualified Tutor is remarkable in every aspect. From the community they have built and the support they have offered throughout their courses to the information they have relayed in an interactive manner. I feel confident and excited to start my tutoring journey with thanks to Qualified Tutor!
Aamna Kiani, Manning's Tutors
Qualified Tutor is amazing. The amount of support and guidance is the best I've ever had from any online course. I've thoroughly enjoyed this course and being part of the Tutor community forums.
Vanessa Hopes, Nudge Education
Safe
Training & Tools for tutors to assure Safe tutoring
This course includes a live workshop, self-paced content and a short written assessment. You will receive a Level 2 Certificate upon passing your assessment.
Qualified Tutor is proud to be able to help all UK-based tutors offer this reassurance to their clients with a smooth Enhanced DBS process.
To familiarise you as a tutor with policies and procedures for keeping yourself, and keeping children, safe in education.
Skilled
Courses & Tools for tutors to ensure Skillful tutoring
This course provides tutors with five units covering Safeguarding, Relationships, Teaching & Learning, Special Educational Needs and Disabilities, Mental Health, Wellbeing, and Powerful Feedback.
Our Level 3 Qualification is for ambitious tutors of all subjects and levels of expertise who appreciate the importance of continuous professional development and reflective practice.
Pedagogical Skills tests to enable you to showcase your understanding of your specialist subject/s. Created by tutors, for tutors. Upon completion, you receive a digital credential.
Supported
Memberships & Tools providing Support for Tutors
A Verified Professional Membership for Tutors.
All QT Members have a verified QT Membership card held on the blockchain to show proudly to parents, schools & students.
Heart-led community, events and hybrid festivals to inspire you throughout the year.
Pedagogical Skills tests to enable you to showcase your understanding of your specialist subject/s. Created by tutors, for tutors. Upon completion, you receive a digital credential.
Tutor Events
Live Events for Tutors
Every Wednesday @11am
Group Coaching
3 months' free access to our Member-only benefit group coaching with your first purchase of a QT Course.
Every other Monday @11am
Drop-in Clinic
All course attendees can access our live Drop-in Clinic with our assessors, to accelerate your understanding of the units within our courses.
Every Tuesday @11am
Co-Working
Get focused, engage with fellow tutors and join us for our weekly co-working space held online.
Virtual | Member-Access Online
Virtual | Member-Access Online
Virtual | Member-Access Online
Virtual | Member-Access Online
Virtual | Member-Access Online
No event found!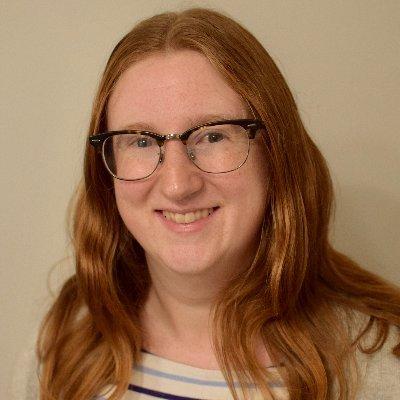 Helen Osmond, Osmond Education
Qualified Tutor has provided a community for tutors to connect and collaborate with each other, alongside training and courses for them to develop their skills. I have never been more supported by my fellow tutors, or encouraged to develop both my skills in tutoring, and my business since I joined the Qualified Tutor community. Tutors need other tutors and Qualified Tutor has enabled this to happen.
Richard Evans, The Profs
Julia is a visionary in the industry and has lit up a passion for tutoring that is getting more and more people talking every day. Her simple message "Tutoring is not a plan B" is being heard far and wide thanks to an army of loyal tutors that Qualified Tutor has built up through years of quality and care. The LOVE tutoring festival is the most exciting innovation in our industry for years and already established as a must-attend event of the professional tutor's calendar.
Julia is a force for good in the industry and Qualified Tutor is one of the foundations upon which our industry will professionalise.
Johnny Manning, Manning's Tutors
QT have consistently impressed with their unbounded dedication to tutor development. Each tutor is treated as an individual to be nurtured and grown in the profession of tutoring. They are welcomed into a community, and helped to understand the importance of the role they are undertaking, and the professionalism with which they must do so.
Sarahlynn Hodder, Bettering Youth Tutors