Reading Room.
Inspiring stories and insights from our members
Superprof, in their second piece for the Qualified Tutor Blog, with a highly engaging article about what it really takes in 2021 (moving rapidly into 2022) to be an inspiring and effective online tutor.
How many of these tips do you know and make use of already?
read more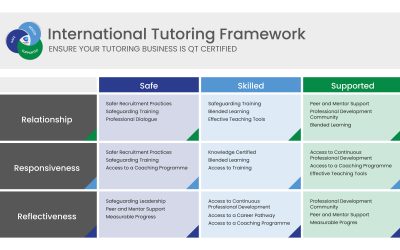 Leaders in tutoring welcomed the International Tutoring Framework from Qualified Tutor this week in London and online at the Love Tutoring Leadership Festival. 'I think this is absolutely wonderful and will quickly be recognised by people around the world.' Kirstin...
read more