Membership that Makes a Difference
Membership options that are designed with you in mind
QT Essentials
up to 2 new tutors pa
QT Accredited
up to 80 new tutors pa
QT Enterprise
up to new 211 tutors pa
QT Unlimited
212+ new tutors pa
QT Essentials
best value for up to 2 new tutors pa
QT Accredited
best value for up to 80 new tutors pa
QT Enterprise
best value for up to 211 new tutors pa 
QT Unlimited
best value for 212+ new tutors pa
Exclusive Discounts worth £600+pa
Digital  Membership Card
Custom branded & verified on the blockchain
Tracker Dashboard
for an easy way to track onboarding, induction & training progress 
Admin access to tracker dashboard
Enhanced DBS
with Digital ID Check
CPD & QT Accredited Training and Tools
1 tutor enrolled per year
Additional tutors £99 per tutor
up to 5 tutors enrolled per year
Additional tutors £64 per tutor
up to 100 tutors per year
Additional tutors £45 per tutor
unlimited tutors enrolled per year
Additional Bespoke Induction Units
Up to 1
Additional bespoke tasks £47
Up to 5
Additional bespoke task £34
Weekly Online Group Coaching 
Level 2 Safeguarding
Level 3 Award in Education and Training
Tutoring Audit
Based on the International Tutoring Framework
Love Tutoring Festivals & Events Tickets
Testimonials
Why our members love it here
Want to chat first?
Not yet sure about which membership is right for you and your tutor business?
Online group coaching
Access our weekly group coaching across business, SEND, and wellbeing.
Tutor Community
Community matters. That's why we invite all members to join us within our Love Tutoring Community for support and connection.
Training for you & your tutors
Transformational training is imperative for your success as a tutor & for your team. Our CPD Accredited Tutor training is included with membership + additional discounts for further learning.
QT & Partner Discounts
We have handpicked our QT Partners to provide our members with member-only discounts, alongside our own. QT Essentials Members receive 10% off QT courses, training, festivals & events.
Who is QT Membership For?
QT Membership is for tutors and tutor businesses of all stages. Qualified Tutor is the quality mark representing excellence in tutoring.
What do I need to become a member?
For all membership levels, you will be required to submit your Safer Recruitment Policy & Safeguarding policy, or if you are an independent tutor your own DBS (police check) and safeguarding training certificate. If you don't have these in place, we can help you to access them as part of your on-boarding process.
What are the membership levels?
We have four levels of membership – and you can upgrade at any time.
Essential – just £89 per year
Accredited – just £199 per year
Enterprise – bespoke pricing aligned with your needs
Training Member – accessible upon completion of any of our courses & renewed at just £25 per year
Why should I become a member?
QT Membership provides a digital quality mark for you to use online, in marketing, and depending on your level, a listing on our QT Directory for additional marketing opportunities.
Members also receive additional benefits that support, inspire, and connect. From weekly coaching and discounts with our partners to in-person events, networking & training opportunities.
Our members continue to receive updated support, as we believe in listening to your needs and providing the benefits you are yearning for – all in one accessible membership.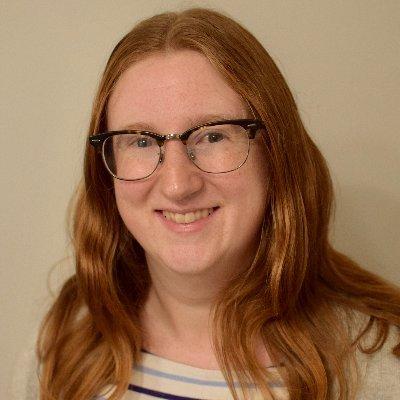 Helen Osmond, Osmond Education
Qualified Tutor has provided a community for tutors to connect and collaborate with each other, alongside training and courses for them to develop their skills. I have never been more supported by my fellow tutors, or encouraged to develop both my skills in tutoring, and my business since I joined the Qualified Tutor community. Tutors need other tutors and Qualified Tutor has enabled this to happen.
Richard Evans, The Profs
Julia is a visionary in the industry and has lit up a passion for tutoring that is getting more and more people talking every day. Her simple message "Tutoring is not a plan B" is being heard far and wide thanks to an army of loyal tutors that Qualified Tutor has built up through years of quality and care. The LOVE tutoring festival is the most exciting innovation in our industry for years and already established as a must-attend event of the professional tutor's calendar.
Julia is a force for good in the industry and Qualified Tutor is one of the foundations upon which our industry will professionalise.
Johnny Manning, Manning's Tutors
QT have consistently impressed with their unbounded dedication to tutor development. Each tutor is treated as an individual to be nurtured and grown in the profession of tutoring. They are welcomed into a community, and helped to understand the importance of the role they are undertaking, and the professionalism with which they must do so.
Sarahlynn Hodder, Bettering Youth Tutors
TESTIMONIALS
What Our Members Say
Qualified Tutor is amazing. The amount of support and guidance is the best I've ever had from any online course. I've thoroughly enjoyed this course and being part of the Tutor community forums.
Oh my word!!!!!!
I can't thank you enough, on all fronts!!
Thank you, thank  you, THANK YOU!