professional development for tutors
In person and hybrid CPD accedited training to support every aspect of your tutoring practice.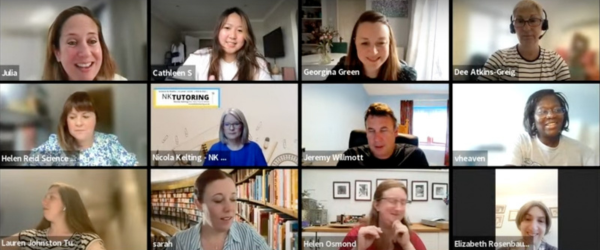 A day of free online CPD Accredited workshops supporting every aspect of tutoring. Find out more.

CPD Accredited hybrid programme guiding tutors to choose and use tech more effectively. Find Out More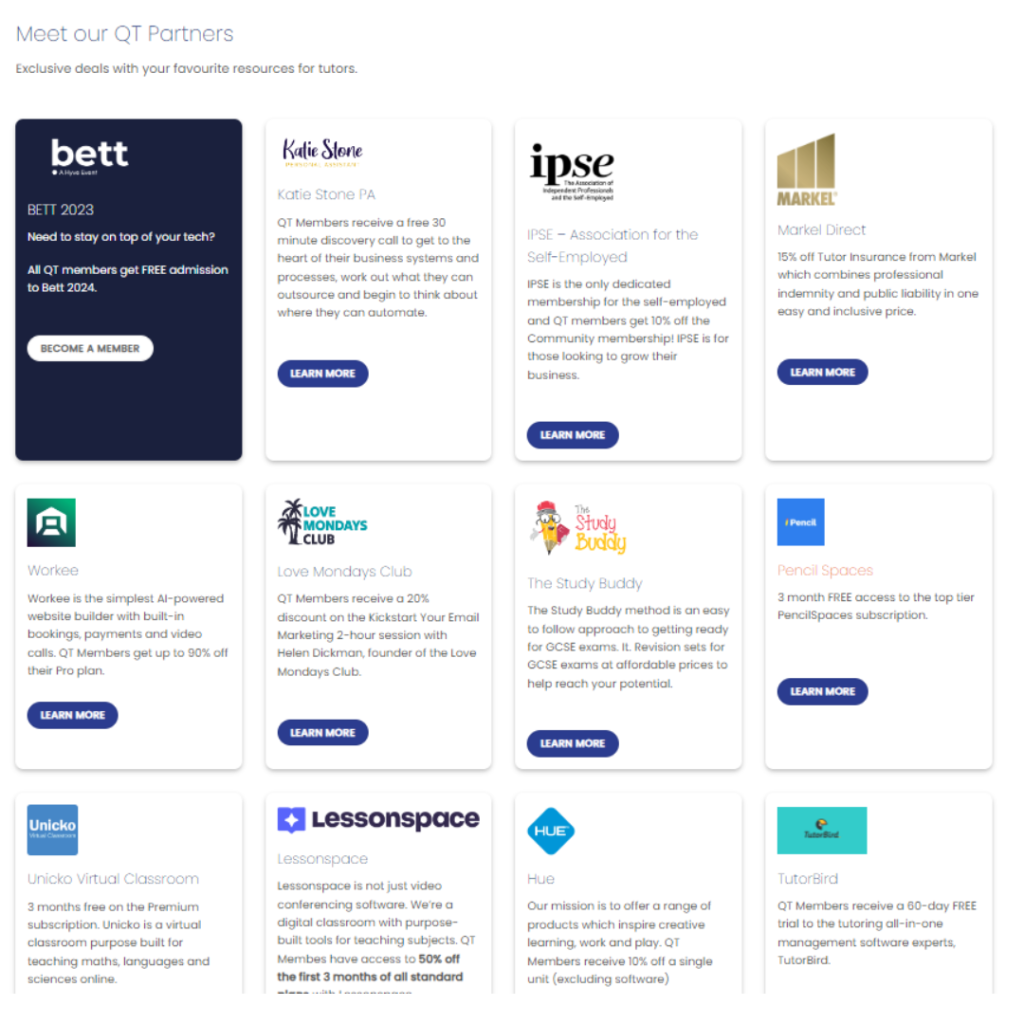 Tools and Partner Discounts
Exclusive deals with your favourite resources for tutors.
are you ready to become QT Certified?
All the Love Tutoring Membership Benefits plus Independent Quality Assurance, QT Certified Digital Credentials and much more.
Become QT Certified

QT Certified is the only independent quality assurance for tutors
The QT Certification process is designed to elevate independent tutors through independent quality assurance.
QT Certification is structured into three key categories: Safe, Skilled and Supported.
Becoming QT Certified is a testament to your commitment to excellence as an independent tutor. This certification not only validates your professional competence but also underscores your dedication to maintaining high standards in tutoring.
Are you ready to be QT Certified?
QT Certification can be done in stages. At the initial stage, tutors are required to submit all the required evidence for the Safe category. This allows them to achieve QT Certified status.
Tutors then undertake the second stage application to submit their evidence for the Skilled and Supported category. This will enable tutors to achieve an award level of Foundation, Advanced or Mastery, based on their experience and expertise.
If you have all the requirements in place, you can go ahead and submit your evidence to become QT Certified. 
If you don't yet have these documents in place, that's not a problem. Once you have purchased the QT Certification package, we will help you to access each of these as part of your onboarding.
QT Certification needs to be updated each year.
What are the requirements to become QT Certified? 
We require up to date certificates evidencing:
Police check (DBS or international equivalent)
Safeguarding Training
Insurance
5+ Verified Client Reviews
Policies and Procedures
Remember, we're here to guide you through every step of the process. For any enquiries, reach out to hannah@qualifiedtutor.org. Our aim is to facilitate your journey through the certification process, ensuring you meet the necessary standards as an independent tutor.
Become QT Certified
£199 / yr
£19.99 / mo